Written by K2 Team Member Phoebe Appleby
Just as Queensland lifted its COVID-19 lockdown a friend asked me if I wanted to take on the 90km, six-day Carnarvon Great Walk challenge to celebrate her birthday. Without hesitation, my immediate response was a big 'Count me in!'. Our high levels of enthusiasm were matched by a third friend who had previously hiked the Everest Base Camp and the Three Capes Track in Tasmania.
It would be my first multi-day hike, and with a lot of encouragement and support from my fellow K2 Base Camp team, I began the hiking training and preparation required. Luckily, I already had a lot of the essential gear from many camping and climbing trips. The only items I was in the market for was a hiking pack specifically designed for small females and a comfortable, lightweight sleeping mat
Heading off on the Great Walk
Carnarvon Gorge National Park is located 8hrs north of Brisbane, between Emerald and Roma, and right in the heart of Queensland. After driving up from Brisbane, we spent the night in Roma to enjoy a few final luxuries, namely a hot shower and a good night's sleep.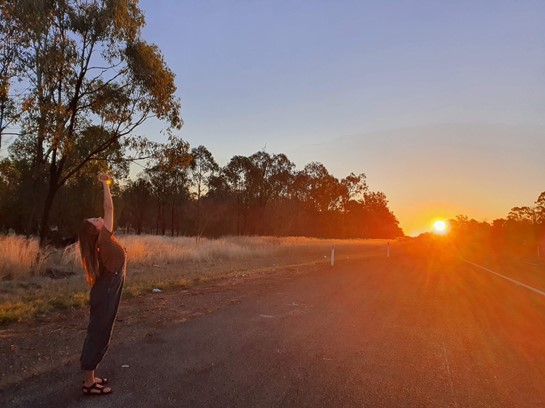 From here we started Day 1 at sunrise with a 3-hour drive, watching very carefully for any kangaroos that might be on near the roads at dawn. The walk itself starts in the incredibly beautiful gorge, spending the first night at Big Bend, from there the track takes a steep rise in elevation.
By Day 4, you find yourself walking ridge of the Great Dividing Range – through the ancient Eucalypt forests and prehistoric Cycads for a truly incredible view of our unique Australia landscape.
Challenges along the Carnarvon Gorge walk
With plenty of background experience in outdoor adventuring, animal conservation and exercise physiology, our Carnarvon trio was well and truly prepared for the trip. However, one thing we couldn't have prepared ourselves for were the wild boars that crossed our path on Day 5.
We had started the day slowly with 60km already behind us. This was supposed to be the easiest day of the walk (13.8km total hike) thanks to a late start to allow our bodies some extra rest. However, the delayed start and cooler weather meant we encountered animals on the track, including piglets and an angry male boar.
There is nothing like the sound of a large angry animal in the wild to really snap you into reality. The rule of thumb here is to respect the wildlife and they will respect you back. The pigs eventually moved off the track and allowed us to pass.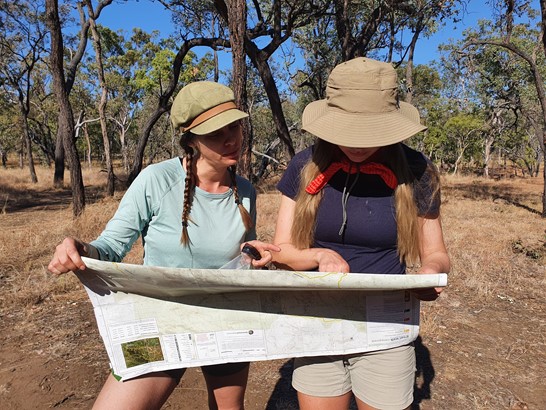 Training and preparing for a multi-day hike
With three friends signed up for the adventure, we booked our camping passes for early September. Knowing this was later in the season we wanted to be as prepared as possible for the hot weather and would need to train for this. While all three were remarkably fit, we had never carried a full 15kg+ pack for six days before.
Note:
The Carnarvon Great Walk is closed between November and February due to the heat
With COVID-19 restrictions, spots are limited and can be tricky to get, so book early via the QPSW website.
Two months before we started training with fully weighted packs in our hiking boots up Mt Coo-Tha. A week out, we tested our new gear on an overnight hike out from Brisbane, making sure we had everything we needed. I was very thankful for the training on Day 2 of the hike, which involved a very steep climb to Battleship Spur followed by a 10km walk into camp in the late afternoon and night.
It was the biggest day of the Great Walk and took us just over 9 hours walking time (not including breaks).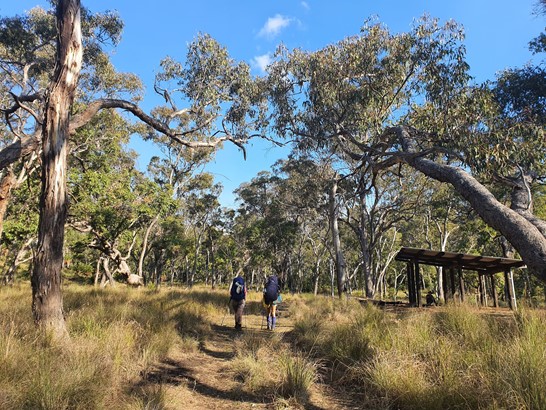 Here's what the inside of my hiking pack looked like
The Lowe Alpine ND60-70 Litre Diran Hiking Pack fit me perfectly and was equally comfortable to carry for the duration of the trip. I loved the harness which allowed carrying weight on my hips more comfortable. Although I didn't get close to completely filling the pack, I still ended up carrying 16kg including 3L of water.
Even in September, we experienced a few hot days, especially on Days 3 and 4 where there isn't much tree shade. At night the tablelands section of the walk would get quite chilly, often dropping down into the 0 to -5 degrees.
For day walking, I wore the breathable prAna Keeley Pants . These also dry quickly so you can wash and dry them out overnight, are 50+ SPF, and roll up with straps.
I also included a La Sportiva Wind Shell  which kept me warm when the sun dropped over the top of an Icebreaker thermal.
What I would do differently next time:
Take sock liners. I ended up with blisters on the last two days of the hike, while my friend wearing sock liners escaped without injury.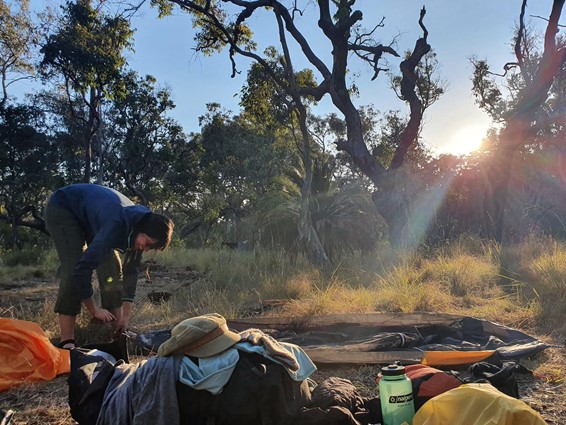 For me, the sleeping system is the most important consideration to make when deciding what to pack for a multi day hike. A good night's sleep can make or break your experience, so I decided on taking the medium length Exped Synmat Sleeping Mat, an ultra-lightweight and exceptionally comfortable option. I'm proud to be known for the ability to sleep anywhere and can thank the Exped Sleeping Mat for that.
Read more about camping on the Keppel Islands with Exped sleeping mats.
What I would do differently next time:
My sleeping bag would slide me to the bottom of the tent when camping on terrains with an incline. For future trips, I would invest in the Exped Sheet to go over the mat.
Along with the necessities, I packed two 'emergency' Clif Energy Bars on top of my other snacks, which got me through periods of low energy. We quickly learnt that the food we took weighed on the heavier side and also became quite fed up with nuts by Day 5.
What I would do differently next time:
On my next trip, I will pack dehydrated meals or perhaps make some dehydrated meals myself.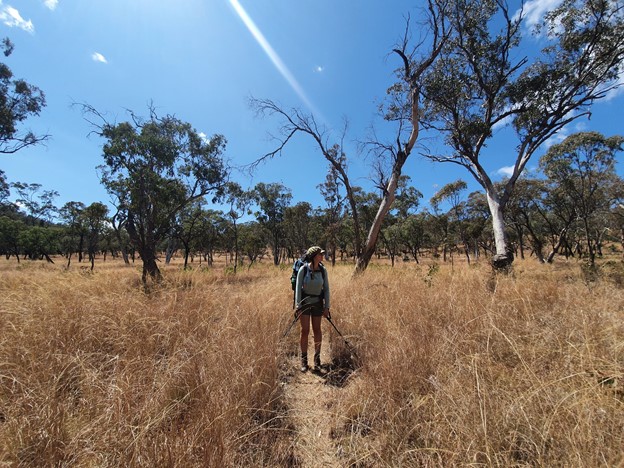 The Carnarvon Gorge Great Walk was an experience I can recommend to anyone. Hiking on this incredible land allows you to slowly take in the scenery and appreciate the history of those who walked and lived on this land before us.  It will be the first of many multi-day hikes I plan on experiencing in the future - next up is the Larapinta Trail.