If you're searching for a laid-back island experience, the Keppel Islands offer a perfect mix of beautiful beaches, good snorkeling, and glorious sunsets. We visited with the intent of camping on one of the smaller Keppel Islands, taking along our hammocks and camping gear, including our trusty Exped sleeping mats, sleeping bags, and inflatable pillows.
Getting to the Keppel Islands
The launch point to the Keppel Islands is Yeppoon, a cute little beachfront town one hour east of Rockhampton. After a relaxing few days camping nearby, we drove five minutes up the coast and hopped aboard the 7:30 AM ferry to Great Keppel Island. There are two ferries leaving from the Keppel Bay Marina; Keppel Konnections and Freedom Fast Cat Cruises.
As we departed, the gloriously clear water and distant island peaks ahead got us even more excited to leave civilisation behind, even for just a few days!
Wanting a bush camping experience, we looked into camping on one of the smaller islands with no facilities. There are no public ferries over to the other islands, so to get around you'll need to charter a boat or book a private ferry. In this case, Keppel Dive was able to arrange a water taxi for us. We were also able to hop onto a last-minute dive with them and spent the morning exploring our first glimpse of the Great Barrier Reef!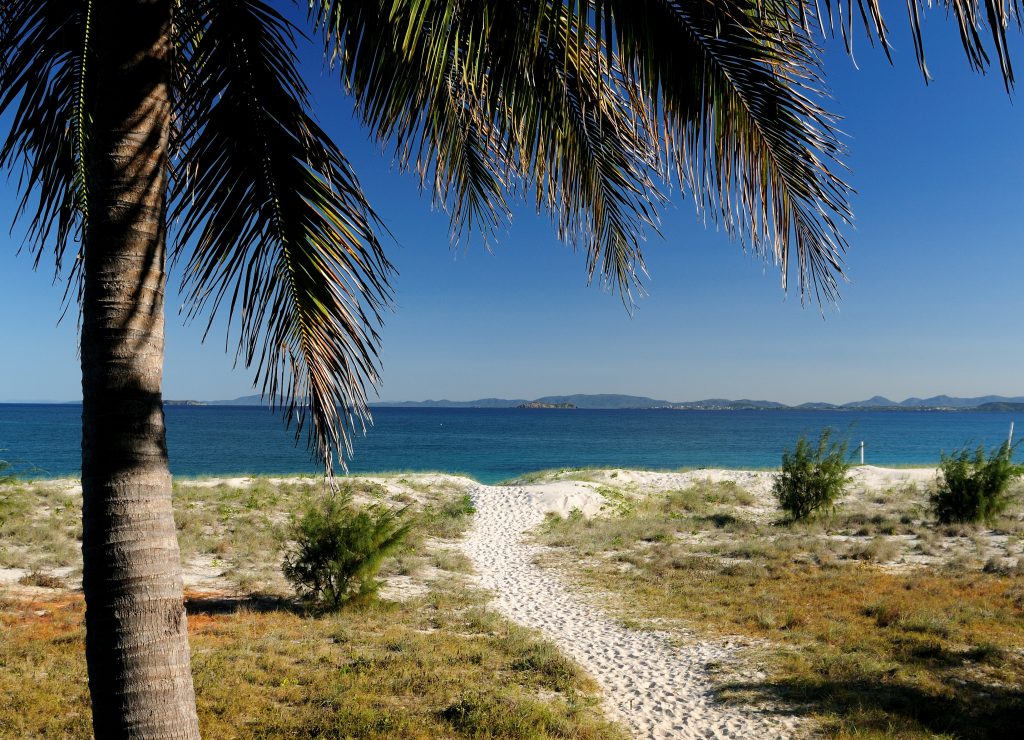 Camping on the Keppel Islands
Of the Keppel Islands, 13 are reserved as national parkland, taking your own supplies you can camp for less than $7/night.
There are a few great options for Keppel Island camping, and after chatting with some locals we decided on Middle Island. While North Keppel and Humpy are more popular, Middle Island is limited to three campsites (one on each beach, with a max of six people per site), giving us the whole place to ourselves!
Read more about the different islands here.
Keppel Dive ferried us over to Middle Island where we took plenty of food, water, and camping gear along, as well as hammocks, snorkelling gear, and inflatable kayak for a few days of exploring.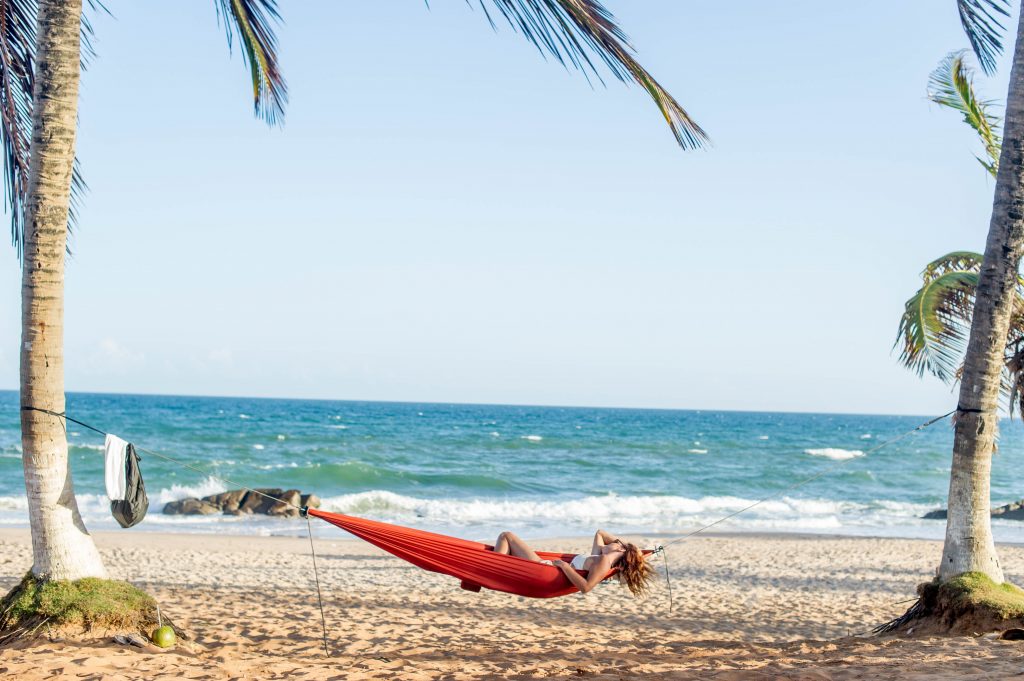 Some key features of these sleeping pads include:
Durable ultralight fabric
Anti-slip GripSkin coating
Welded baffles eliminate cold spots and create a comfortably supportive and stable air cushion
FlatValve Technology offering flat valves for inflation and deflation simplify handling. More durable and protected from damage
 Schnozzel pump bag attachment for quick and easy inflation (included)
Repair kit and packsack (included)
The next day we explored the cliffs and tide pools until our dive friends came to pick us up for the ride back to Great Keppel Island. From there, we picked up some food at the Hideaway resort before our ferry back to the mainland. While we were sad to leave after such a short time on this beautiful island, we left sun-kissed and ready to sleep somewhere a bit less sandy.
Here are some tips to note if you plan to camp on one of these remote islands:
There are no facilities. Bring everything you'll need, including plenty of food and water, a first aid kit, and shelter from the elements.
Freshwater is ferried over to the island, so bring your own or be prepared to pay. We paid $10 for the resort on Great Keppel to fill up our portable water tank with drinking supplies.
There are sand flies here, so bring insect spray and layers, and have the itch cream ready when you get back to the mainland.
Be sun safe. We covered up and climbed into the hills to get shade in the hottest parts of the day.
Snorkel only at higher tides to avoid standing on or otherwise damaging the reef.
If you're in search of a private island holiday experience without the expensive resort fees, consider camping in Keppel Bay Islands National Park.
Next time, we'd look to hire a boat for a few days and wander around on our own! Don't forget your camping gear, including your Exped sleeping mats, sleeping bags, and pillows for maximum compactness and comfort.
Looking for the best gear for your next outdoor adventure! Visit K2 in Fortitude Valley, Brisbane, or shop our full range online.