Written by K2 Adventure Advocate Glenna Goldman
Ever heard of Carnarvon Gorge? For many bush walkers based in Southern Queensland, Carnarvon seems a world away. An 8 hour drive from Brisbane, Carnarvon National Park is worth a road trip, even if it's just for a long weekend. A few of us spent 3 days and 2 nights hiking in the gorge, which was just enough time to explore. We visited Carnarvon in July, with temperatures in the canyon dipping to 1°C at night, so we were glad we'd brought plenty of layers and our Exped Ultralite sleeping bags to keep us warm.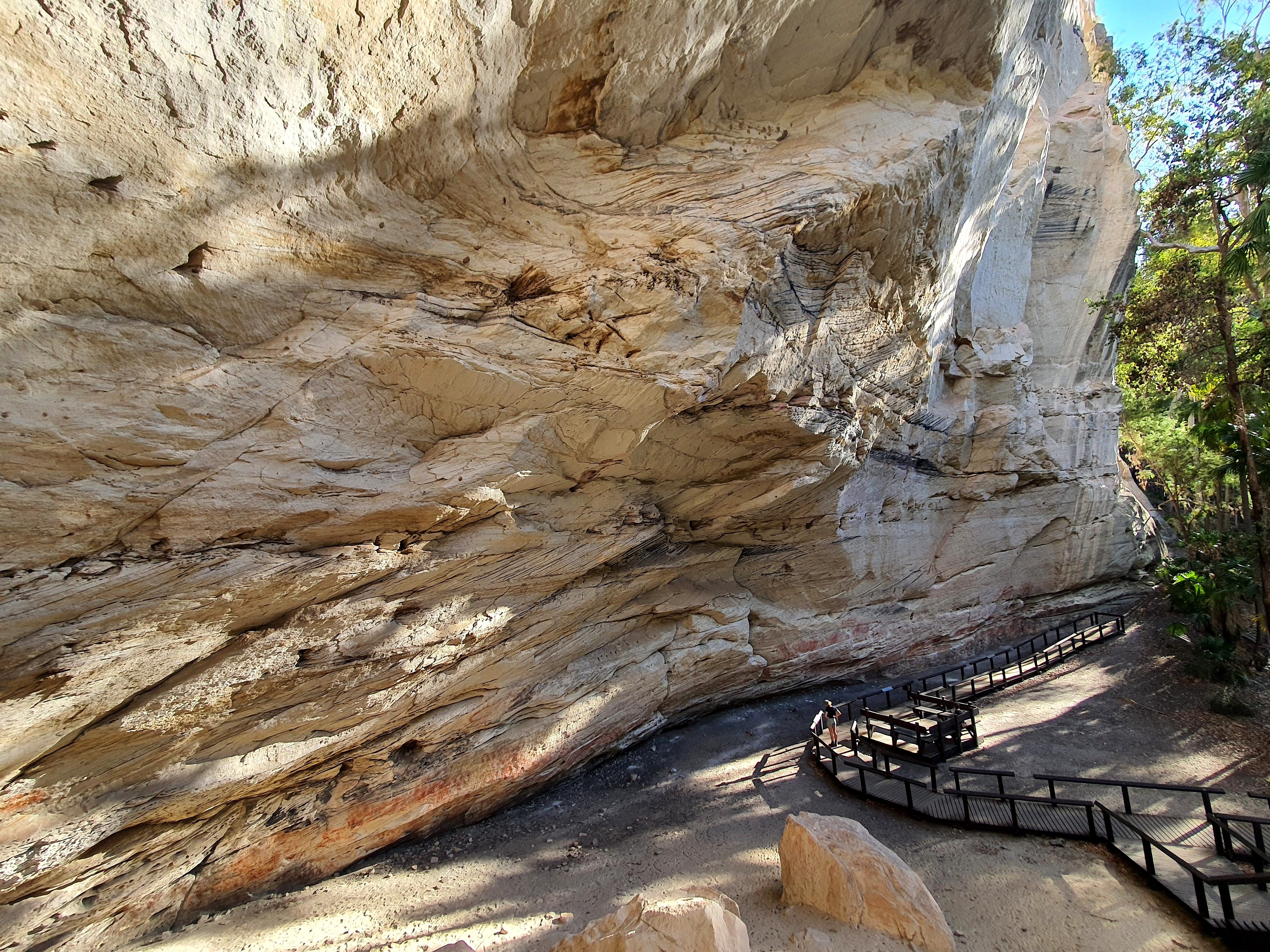 Hiking in Carnarvon Gorge
After driving for hours past dry, brushy landscape, Carnarvon National Park appeared like a leafy oasis. We parked the ute and trailer and packed up our gear, ready to hit the trail and see the gorge we'd spent so much time reading about! Our Exped Ultralite sleeping bags, sleeping mats, and inflatable pillows were the first items to go into our backpacks.
Winter Camping with the Exped Ultralite Sleeping Bag
There is one place to camp overnight in the gorge, Big Bend. This is typically the first stop for hikers doing the Carnarvon Gorge Great Walk, around 10 kilometres in. Big Bend is a pretty little campground next to a trickling stream. As it was getting close to dusk and the temperature was dropping quickly, we pitched our tent and set up our sleeping arrangements for the next 2 nights.
Our Exped Ultralite sleeping bags, sleeping mats, and inflatable pillows were quick to set up, but we still ended up cooking dinner in the dark. When you're surrounded by 200 metre high walls, night comes fast.
Pro tip – Did you know if you have a left and right hand zip sleeping bag of the same brand you can zip them together?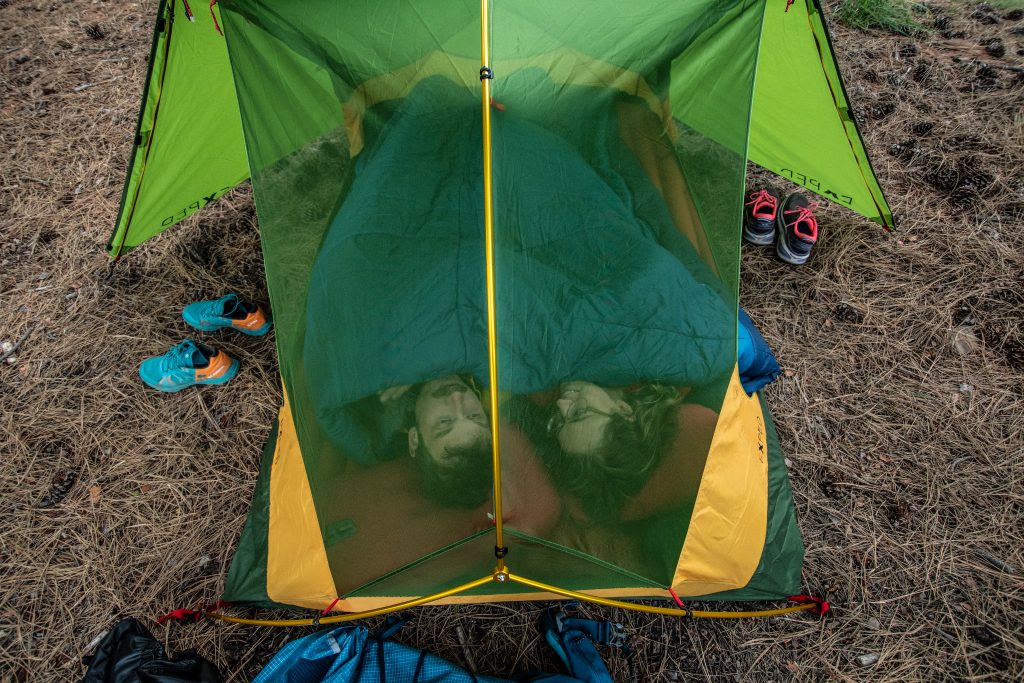 We made use of a picnic table and composting toilets, and a large water tank (we'd recommend filtering). There are no fires allowed, as a rogue spark would likely send the entire gorge ablaze, and there's no way out other than the trail up the very steep Battleship Spur. We used our JetBoil stove to boil water for our Back Country dehydrated meals for dinner.
Highlights of Carnarvon Gorge
Our friend was training for an ultramarathon and ran up Battleship Spur, which she said was quite the workout. Glad we didn't try it with full packs on! If you're doing the Great Walk, this is typically Day 2. She left in the morning and got back around 3pm, so plan a full day if you're doing this as an out-and-back. And take a headlamp just in case!
We made some camp friends and were very entertained by some older gents attempting to prepare their dehydrated meals. The three of us hit the tent not too long after dinner because it was cold!
The river provided the perfect white noise, and we drifted off, excited to explore all of the side trails the next day, on the way out of the canyon.
Our favourites were Cathedral Cave, the Art Gallery, and the Amphitheater. If you're looking for some great examples of Aboriginal art, you can find it here! Helpful signs below the cave art explain the symbolism and history of the ochre stencils.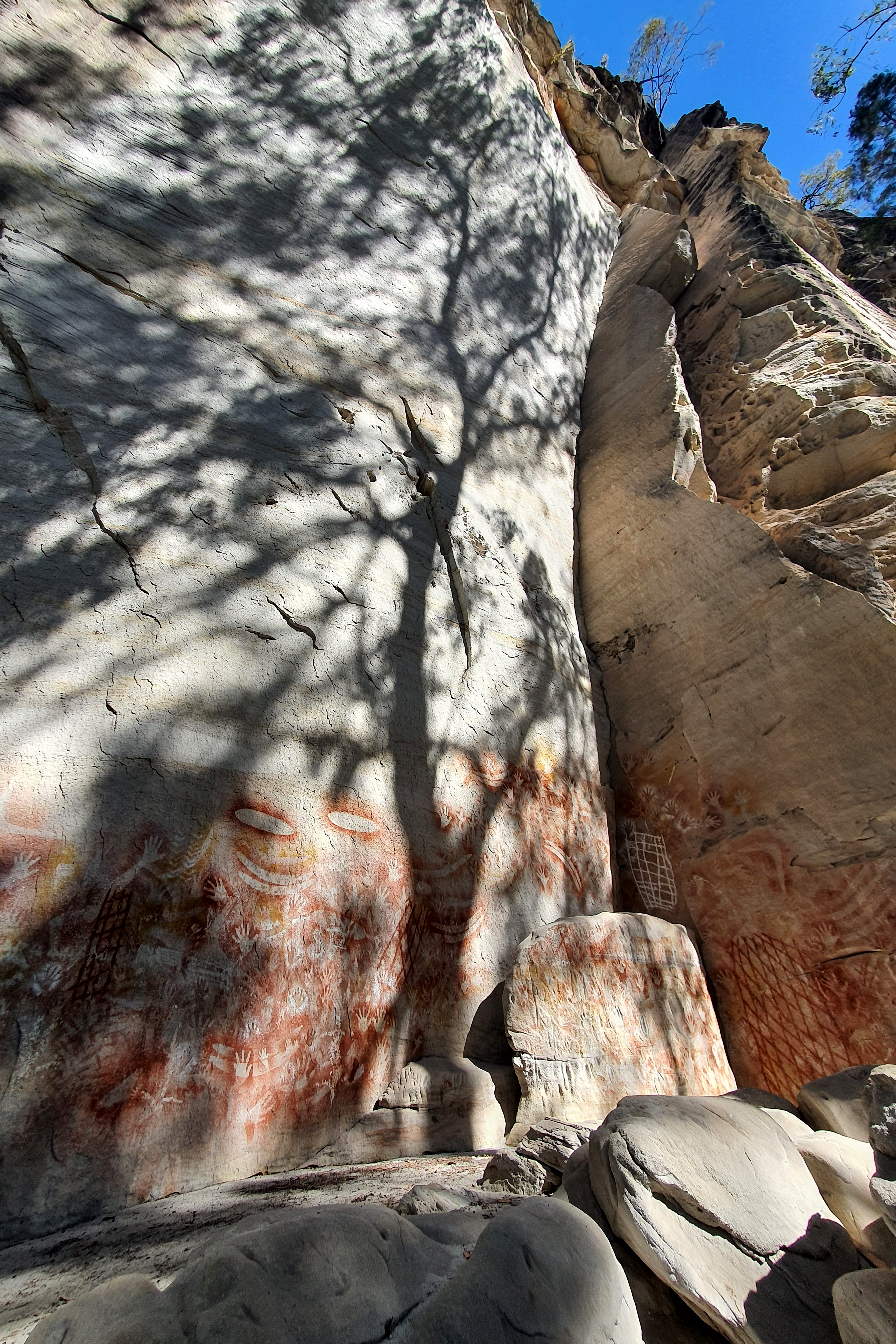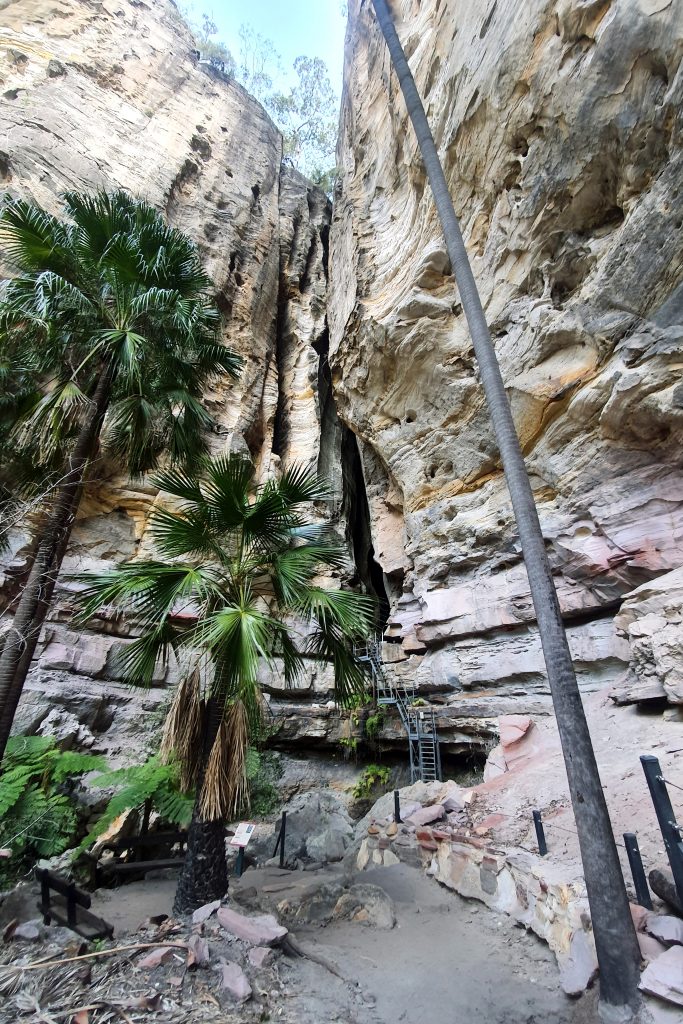 Carnarvon Gorge is certainly one of Queensland's hidden jewels. We'd highly recommend a visit if you've got some extra time on your hands and would like the chance to explore somewhere a bit more remote. And if you're headed there in winter, don't forget to bring your Exped Ultralite sleeping bags, sleeping mats, and pillows!
Tips for traveling in Carnarvon Gorge National Park
Carnarvon Gorge is not recommended in the summer. May until September is the ideal time to hike here but be warned that nights are very cold. If you'll be camping in winter, bring plenty of warm layers!
There is no mobile reception, even at the Visitors Centre, which is often closed. This means you need to book your camp site(s) online before you arrive.
Download your maps before you arrive. It's pretty much impossible to get lost in the gorge, but always be prepared!
Note that as appealing as the cliffs appear, climbing and abseiling is not permitted anywhere in the park.
Carnarvon National Park is actually made up of 3 sections, with Carnarvon Gorge just one of these. The other sections require a 4WD and are quite remote.