Written and Photographed by K2 Adventure Advocate Rachel Brook
The Thorsborne trail is said to be one of the top 10 walks around the world. Located on Hinchinbrook Island, which is capped at 40 people per day and accessible only by boat or plane, the Thorsborne Trail offers an epic and peaceful four-to-five-day outdoor experience.
Distance: 32km
Duration: 4-5 days
Location: Hinchinbrook Island, Queensland – 2hrs north of Townsville
Difficulty: Moderate-Difficult
We advise booking the Thorsborne Trail well in advance, as the 40 allocated places can quickly fill up. You should book your tickets six months in advance, allowing enough time to plan and prepare for the hike exactly as you want.
I would grade this hike as both moderate and difficult for a few reasons. The distance each day is relatively short compared to other multi-day hikes, and whilst there is some elevation change, there is no more than 300m elevation gain in a day. The tricky part comes from finding the orange markers that guide the trail and the rock-hopping, as they can sometimes become slippery and go on for a while.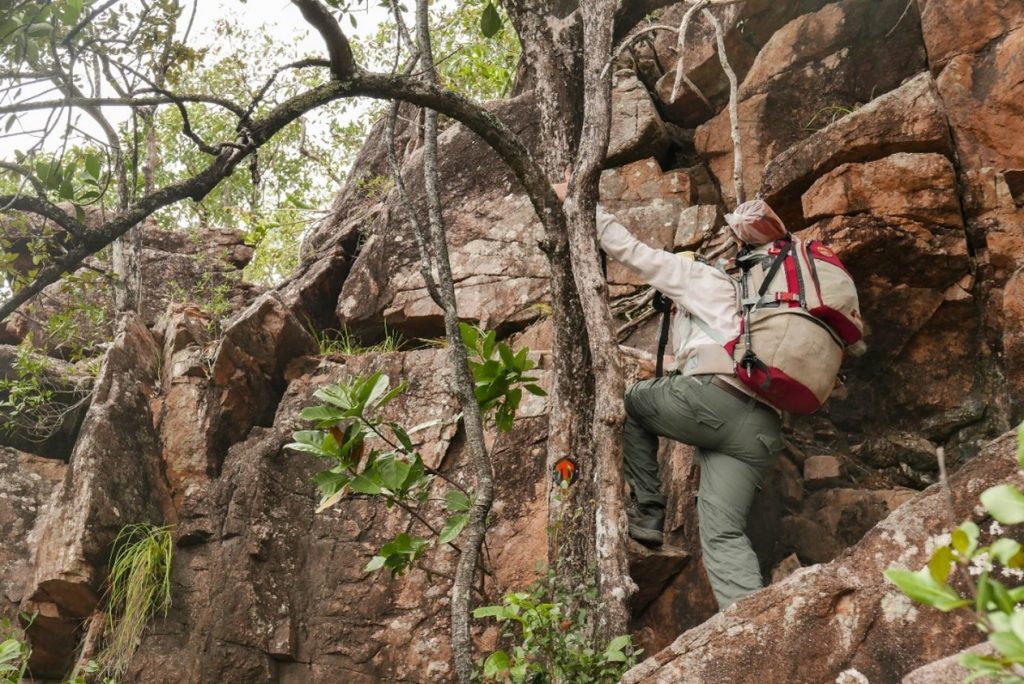 The Thorsborne Trail Details
Before you plan your hike on the Thorsborne trail, you have a couple of route options from which to choose. You can choose to go north to south or south to north, however, the first is definitely the more popular option! Starting north means you have your hills over and done with early on when you're fresh, although you'll have the heaviest pack. In my opinion, the scenery improves as you head south as well. We opted for the north to south route and loved it, so that's what I'll explain it below.
Another general need-to-know is that this island is a crocodile country! Although our friends in Tropical North Queensland (TNQ) know a thing or two about crocs, many of my fellow Brisbanites are less than croc-aware. Make sure you do your research!
Lastly, remember to honour Leave No Trace Principles - what you pack in, you've gotta pack out.
Day 1: Ramsay Bay to Nina Bay and Little Ramsay Bay
Distance: 6.5km
Time: 4-5 hours
Your adventure begins by taking a local charter boat to this World Heritage-listed island. Our driver pointed out crocodiles on the way as an important reminder that we were in croc country. Arriving at the northern dropoff point, the Thorsborne Trail passes through tall winding eucalypt forests to the Nina Peak (a short side trip), for a panoramic view across the island. Steady climbing and taking regular breaks will be necessary to stay hydrated, as the TNQ heat can cause heat sickness. As you descend through Nina Bay, you'll cross a small creek that reaches the sandy edge of Little Ramsay Bay, which will be your first campsite.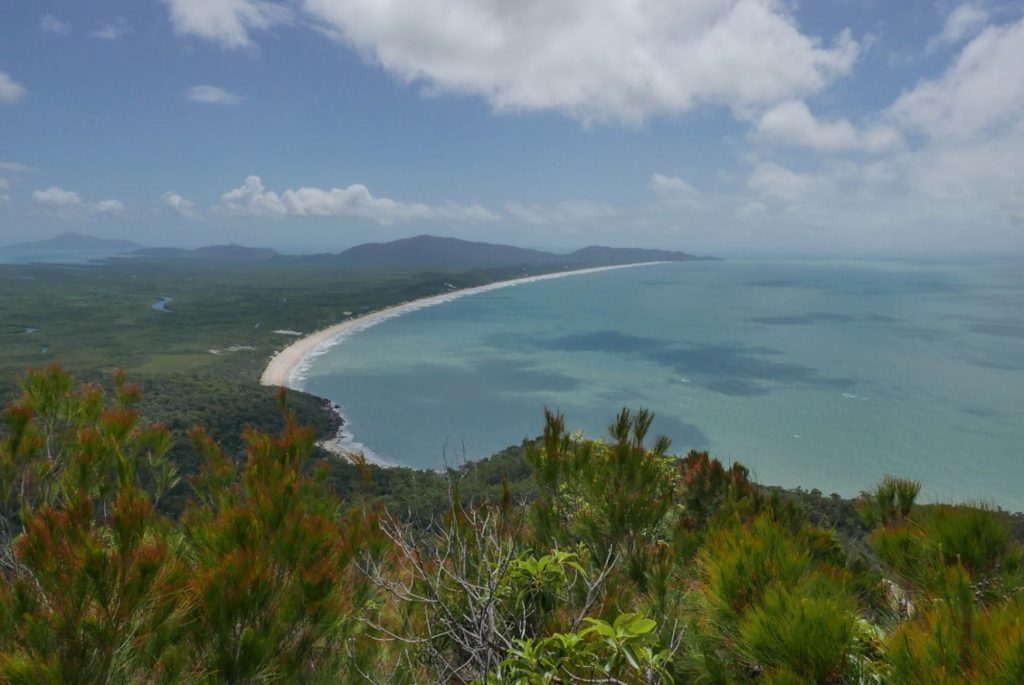 Day 2: Little Ramsay Bay to Zoe Bay
Distance: 10.5km
Time: 5-6 hours
The rock-hopping continues through the second day as you wander around the headland. This beach is famous for its turtles, and although we didn't spot any on our trip, definitely keep your eyes peeled! Another creek crossing will bring you into what I considered the least enjoyable portion of the trip - the marsh. This damp and muddy section had one member of our party almost lose their hiking shoe, so make sure those laces are on tight and watch your step! We did have a lot of rain that made it more hazardous than dryer periods.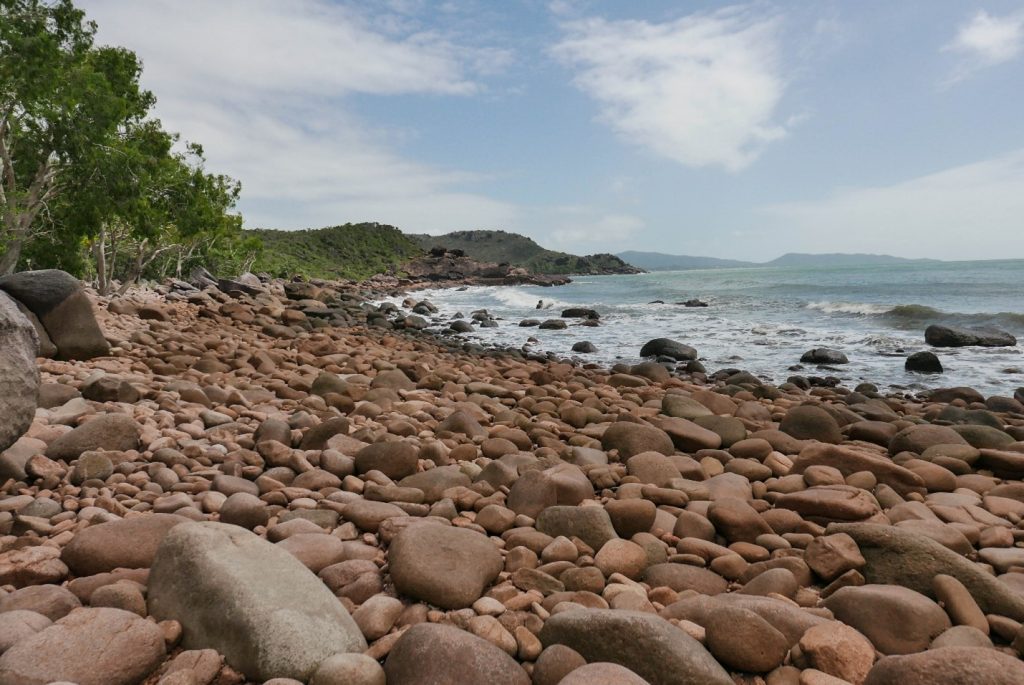 Not too long after the marsh, you'll reach Zoe Bay, where you can leave your hiking pack, walk the 500m to Zoe Falls and reward yourself with a refreshing swim.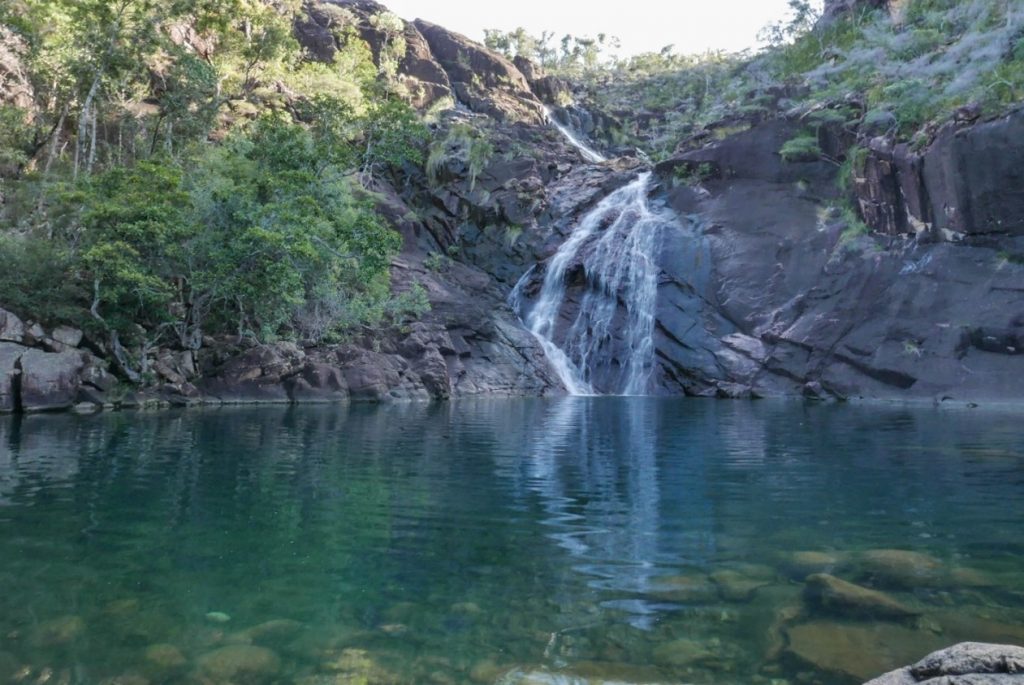 Day 3: Zoe Bay to Mullugan Falls
Distance: 7.5km
Time: 4-5 hours
My favourite spot on the hike were the views from the top of Zoe Falls. The top of the falls forms a natural infinity pool and sits above the canopy that offers the most incredible view of the island. The combination of the view, gushing water and peaceful birdsong had me wishing I would never have to leave. Although we chose the lazy morning, the views from these pools at sunrise are said to be stunning. Maybe this could justify a return trip?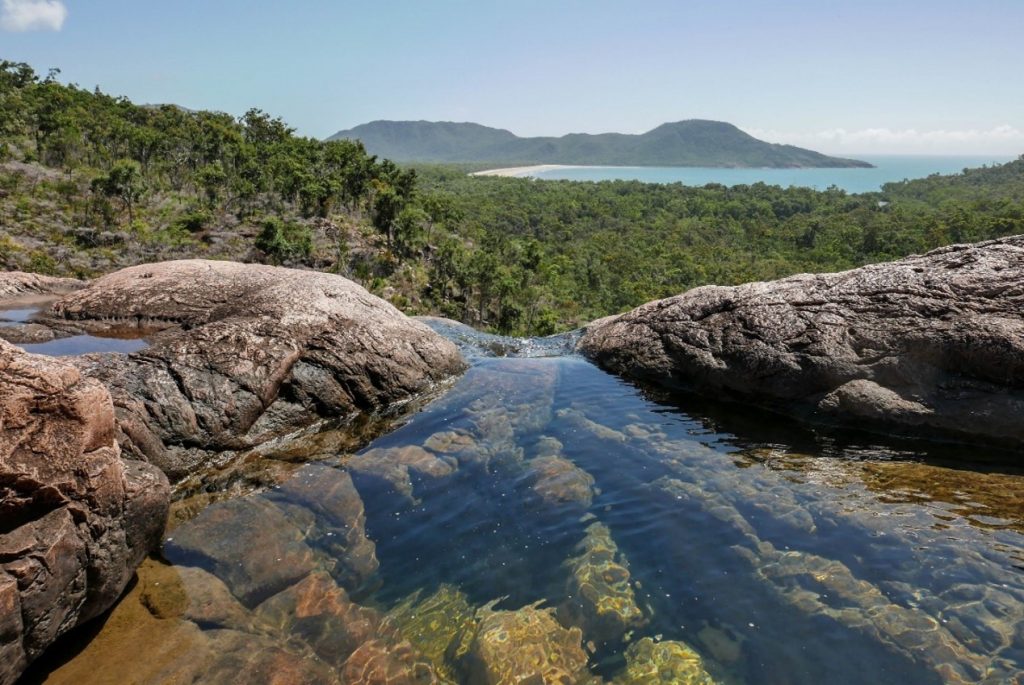 As you continue along South Zoe Creek, you'll reach your highest point on the Thorsborne Trail. Looking out to the horizon you may even spot Magnetic Island (just off Townsville) on a clear day! As you descend, you'll approach Diamantina Creek crossing, the most difficult crossing of the trip. This crossing made us awfully grateful for our sturdy trekking poles!
After arriving at camp, you can venture over to Mulligans Falls. The beautiful cascades make this the ideal location to spend your last night on the trail.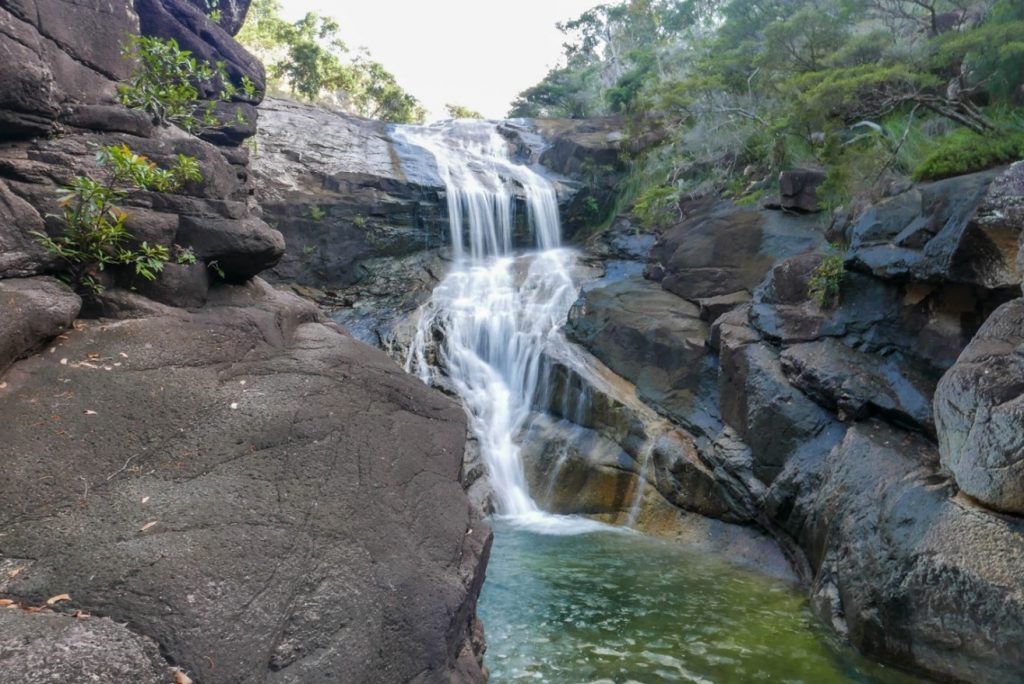 Day 4: Mulligan Falls to George Point
Distance: 7.5km
Time: 3 hours
The last stretch of the trail starts with dense rainforest and several creek crossings before opening onto a pristine beachfront. There is one tidal creek to consider at Mulligan's Creek, so plan with the tides to save yourself from a salty backpack.
Want to read more trail hiking adventures by the K2 Base camp team? Check out the trip notes from our Tasmanian Overland Track adventure