Written by K2 Team Member, Kevin Reilly
It's that time again where our weather cools which means we can get out and do more bushwalking!
But this also means sweating and in any bushwalking environment, sweating is not great. In colder areas, it is something to avoid at all costs! Regulating your temperature can be difficult and thus stopping yourself from sweating can be impossible. In very cold conditions this can be extremely dangerous, potentially leading to hypothermia.
There is no one clothing item for layering that suits everyone. With this in mind, please use this article as a means of getting yourself to think in the right direction and choose items that suit you personally. We are all different and hence why there is a variety of choice in outdoor adventure clothing you can experiment with.
Personally, I like to build versatility into my clothing, allowing me to use items suited to a variety of environments and getting more use out of them.
Let's start from the top and work our way down...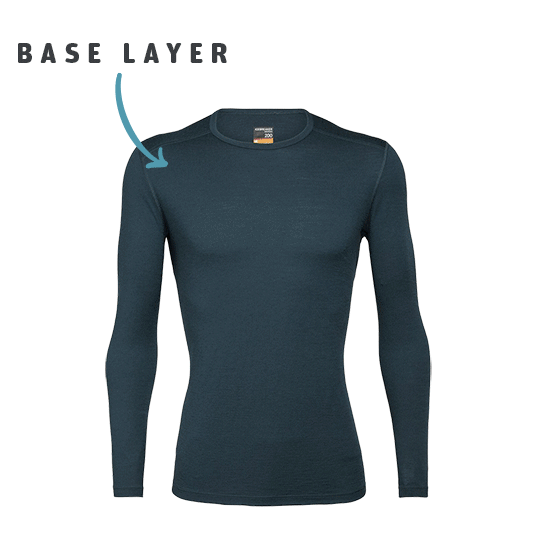 A sun hat is a must in most Australian environments but beanies can be worn in cold, windy conditions that do not require shade. I have found beanies with a fleece liner to be most effective in such conditions. Generally, a wool beanie will provide the most warmth, but synthetic ones will be able to dry faster if they become wet.
A buff/neck gaiter or scarf is another simple, but useful piece of kit to have. There are several different types to suit hot and cold environments. These will keep your neck and face from being exposed to the elements and are incredibly versatile.
Some people are hot, while others are cold walkers, so choosing the right items will ensure you have a great bushwalk. When purchasing items remember to also consider the fit. Try to avoid overly bulky items that end up giving you the 'Michelin Man' look! It may be necessary to go a size up in the outer layers, to allow for a freer fit underneath.
BASE LAYER : A piece of outdoor clothing worn under your other clothes, made of material that is designed to keep you warm and dry
Thermals are a great base layer to keep your body warm in cold conditions.
I wear a synthetic shirt over my base layer that wicks any moisture away from the base layer. You can use a short or long sleeve T-shirt or collared shirt. I prefer the collared type, as I can use them in hotter conditions to keep the sun off my neck and to also stop the straps of my backpack from rubbing. I prefer these shirts to be stretchy so I do not feel restricted in my movements.
MID LAYER : A middle or intermediate layer; often a softshell jacket or fleece. 
There is a very large choice in this area. I recommend a fleece style top with either a full or ¾ zip. Make sure the materials are wicking and preferably water and wind-resistant - wool is a good option. It may not dry as quickly as synthetic materials but is robust with an extensive range now on the market.
INSULATED LAYER : Made with synthetic or down materials
In colder environments, I would recommend an insulated or down jacket. These are a must when stopped on a walk or lazing around camp. Unless things are bitterly cold, I don't recommend bushwalking in your jacket as it would mean cleaning it afterwards.... sweaty!
HARDSHELL : A wind and waterproof jacket
Your hardshell will be the last layer for the upper body. I always recommend adding a technical rain jacket that will aid in the wicking of moisture away from the inside of your jacket. The hardshell will protect you from rain and wind. Generally, there are waist length and ¾ length jackets, to suit your style of bushwalking (I'm a ¾ guy!). Not all hardshells are equal, so research what is available and how they suit your needs. The performance across different temperatures is also worth considering.
Check out our Outdoor Research Interstellar product review for a lightweight, hardshell jacket alternative.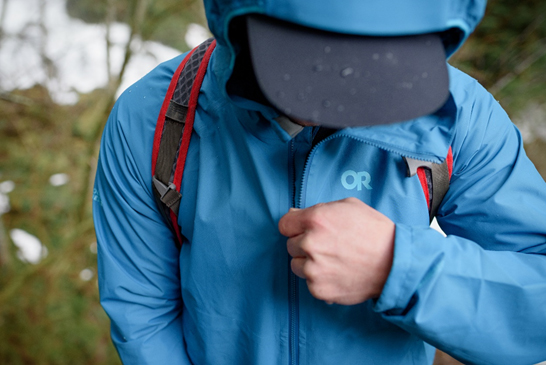 Everyone is different so the approach to outdoor clothing layering for the lower body will vary. I have discovered my legs pump out a great deal of heat when bushwalking and therefore my choices will always revolve around this. Like the upper body, thermals are useful but must be wicking. I recommend synthetic pants over these, ones that wick moisture and have a good stretch in them to stop any restriction.
If you are adventuring in wet or snowy conditions, rain pants are usually needed. They can also aid in blocking wind. If you are primarily in alpine conditions, then I would consider softshell pants. These are more water and wind resistant than standard pants and are very durable. Unfortunately, softshells are not as versatile, so warm weather use is not advisable.
SOFTSHELL : Made of soft stretchy fabrics which block wind and light rain
In cold conditions, keeping your feet dry is paramount. I recommend merino socks that will be warm and allow moisture to wick away. I use a synthetic merino blend, so they are softer and harder wearing. If you suffer cold feet easily or are going to be in especially cold conditions, I recommend investing in thermal sock liners. These little fellas will draw moisture away from your feet and keep them nice and toasty!
In hotter climates, I recommend liners that will draw the moisture and heat away from your feet. This makes for a comfortable bushwalk and reduces the chances of blisters.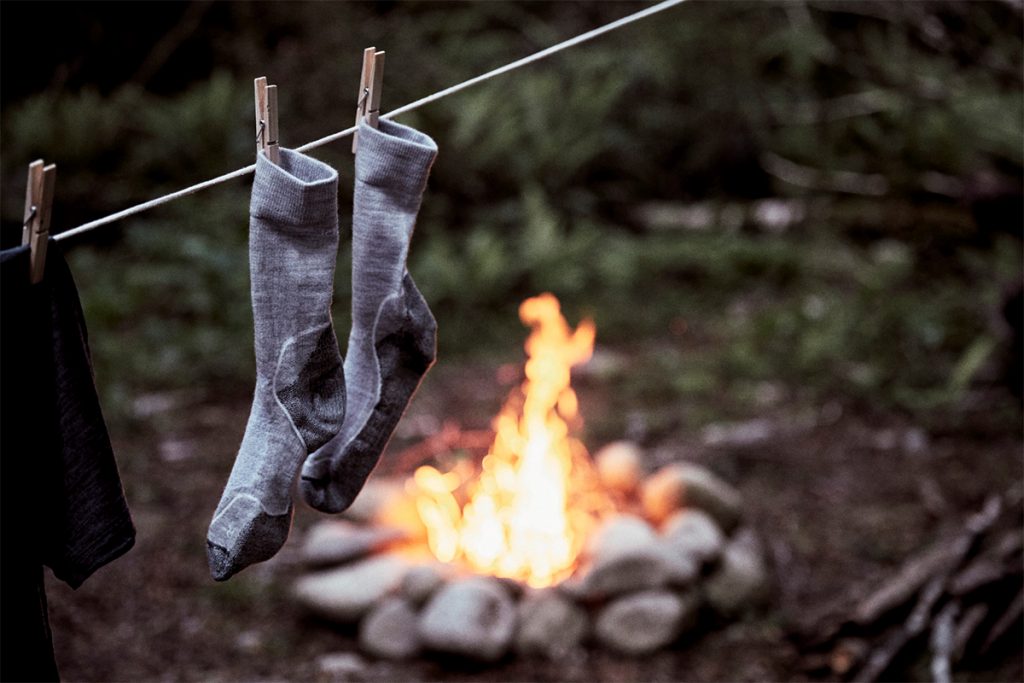 Footwear is not normally included in layering, but if you are in cold wet or snowy conditions, the right footwear will be essential. Aim for waterproof lined footwear with a heel (for gaiters). Make sure your footwear is proofed correctly so that it repels moisture, but still allows the footwear to breathe.
No, cotton absorbs moisture too well and does not release it quickly enough. You may end up being cold and wet!