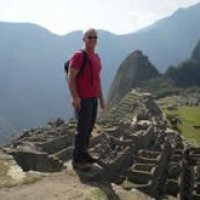 After running family camping shops in the early 1980s, towards the close of the decade Winton opened the first installment of his K2 trajectory. Along with business partners with similar passions, Winton created K2 Base Camp, a specialist outdoor, rock-climbing and adventure gear store. Soon after, Winton took over the reins of K2 Base Camp in a solo capacity and has since taken the enterprise from strength to strength. K2 Base Camp is an expression not only of Winton's deep love for nature and the outdoors, but also his need for adventure. Though never unfulfilled in his past years in business, Winton stays motivated (in his words, "keeps his brain balanced") by returning to nature as often as possible to feed his soul, for balance and well-being.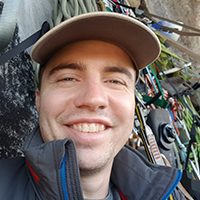 Joseph Law
CLIMBING MANAGER
ADVENTURE SPECIALTY
ADVENTURE CLIMBING
With a wealth of experience, Joseph is our all-around climbing brain trust. With a huge sense of adventure, Joseph has climbed and traveled all over the world.
What is your dream adventure?
La Fiesta Del Los Biceps, Spain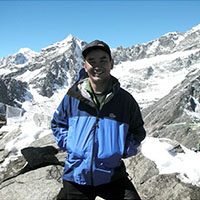 Pasang Sherpa
GEAR EXPERT
ADVENTURE SPECIALTY
RETIRED SHERPA
Pasang spent many years guiding treks throughout Nepal and is the second longest-standing staff member at K2 of 16 years. 
Must have on an adventure?
A good pair of hiking boots with ankle support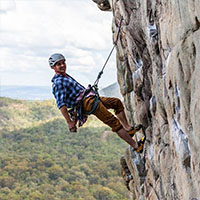 Matthew Dawson
GEAR EXPERT
ADVENTURE SPECIALTY
SPORT CLIMBING
If you are looking for Matt, check Coolum Cave. Matt is an avid cave climber and indoor boulderer while occasionally taking a break from climbing to study. 
Favourite crag snack?
Coffee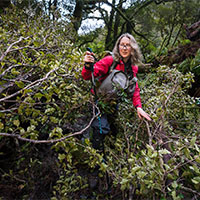 Miranda Fittock
GEAR EXPERT
ADVENTURE SPECIALTY
MULTI-DAY ADVENTURES
Miranda discovered the world of hiking and rock climbing through the outdoor club at her University. She has now lost count of the number of multi-day hikes she has ticked off, but is always planning for the next one. Climbing is also a big part of her life, her next goal is to get into mountaineering so she can take her adventures to the next level and combine her love of hiking and climbing.
What is your dream adventure?
Faroe Islands, Iceland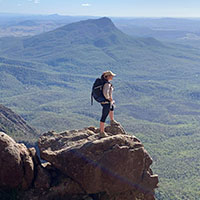 Caitlyn Larkin
GEAR EXPERT
ADVENTURE SPECIALTY
MOUNTAIN SCRAMBLING
Mt. Barney born and bred, Caitlyn grew up at the base of the 4th highest mountain in Queensland into a family of adventurers. Caitlyn is at home scrambling big mountains, has a huge knowledge of the trails around South East Queensland and the gear to get you there.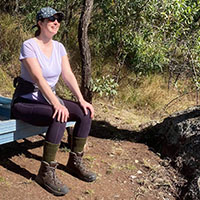 Ainsley is K2's snack queen, when the team is looking for new trail/ crag snack options Ainsley is their go-to gal.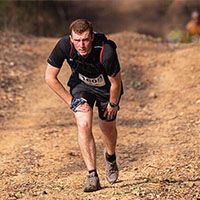 Carter Heading
GEAR EXPERT
ADVENTURE SPECIALTY
TRAIL RUNNING
Carter loves mixing his love for fitness with the outdoors, often seen in and around Mt Coot-tha. He loves nothing more than exploring new places, wildernesses and new trails to run.
Must have on an adventure?
Jelly Beans