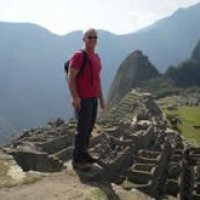 After running family camping shops in the early 1980s, towards the close of the decade Winton opened the first installment of his K2 trajectory. Along with business partners with similar passions, Winton created K2 Base Camp, a specialist outdoor, rock-climbing and adventure gear store. Soon after, Winton took over the reins of K2 Base Camp in a solo capacity and has since taken the enterprise from strength to strength. K2 Base Camp is an expression not only of Winton's deep love for nature and the outdoors, but also his need for adventure. Though never unfulfilled in his past years in business, Winton stays motivated (in his words, "keeps his brain balanced") by returning to nature as often as possible to feed his soul, for balance and well-being.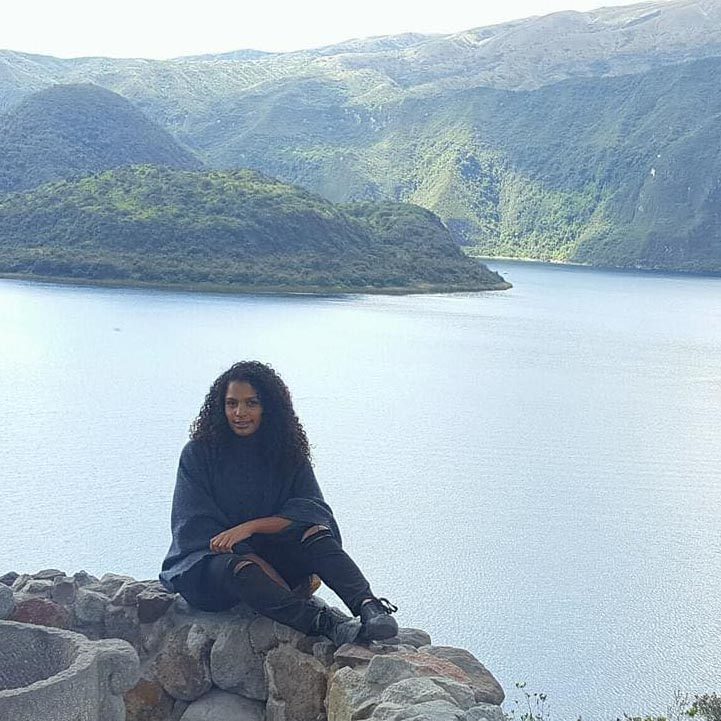 Lisle Balea
GENERAL MANAGER
Lisle enjoys hiking the glasshouse mountains, bushwalks, chasing waterfalls and leaping into rockpools every chance she gets. Her love for travel kicked in at a young age and she's now journeyed across more than 60 countries with plenty more to come. She lives a calm lifestyle but has an 'adrenalin junkie' side to her that's pushed her to do canyoning, white water rafting, paragliding, hang-gliding, skydiving, quad biking, jet skiing, parasailing, scuba diving and anything that sounds adventurist and exciting.
What is your dream travel destination?
Kakslauttanen Arctic Resort, Finland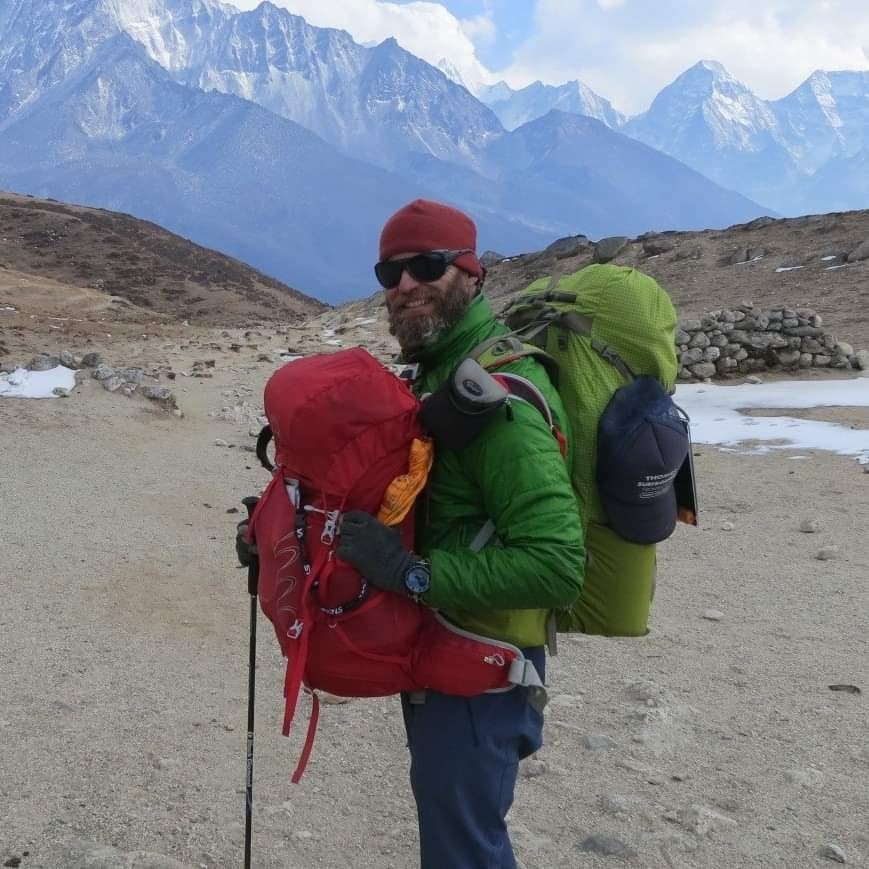 Sean Kennedy
STORE MANAGER
ADVENTURE SPECIALTY
THRU HIKING
Sean spent most of his adult life thru-hiking in the Himalayas of Nepal and India, The Peruvian, Chilean, and Argentinian Andes, and the high plateaus of Tasmania. He has also tramped and climbed in New Zealand. When it is too hot to walk, you will usually find him on a longboard at Noosa National Park.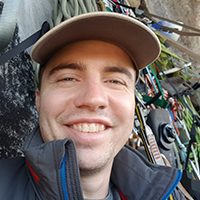 Joseph Law
CLIMBING MANAGER
ADVENTURE SPECIALTY
ADVENTURE CLIMBING
With a wealth of experience, Joseph is our all-around climbing brain trust. With a huge sense of adventure, Joseph has climbed and traveled all over the world.
What is your dream adventure?
La Fiesta Del Los Biceps, Spain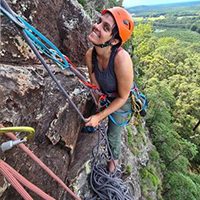 Phoebe Appleby
E-COMMERCE MANAGER
Phoebe first discovered her love for adventure as a five-year-old on an ambitious family adventure of Carnarvon Gorge. She came to K2 from an ethical fashion background and has a passion for sustainable gear and outdoor adventure wear. You will often find Phoebe hanging on a cliff photographing someone's epic adventure.
Favourite adventure movie?
Into The Wild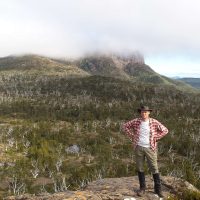 Kevin Reilly
FLOOR MANAGER
ADVENTURE SPECIALTY
MULTI DAY BUSHWALKING
Kevin considers himself a wanderer having lived in 4 different countries by the age of 10 (6 and counting!) His current goal is to complete a multi-day bushwalk in every State and Territory in Australia. When not planning bushwalks to Tassie and Japan he's adding more to his bucket list. Check out Kevin's Trip Reports on our Blog!
Favourite trail snack?
A cup of tea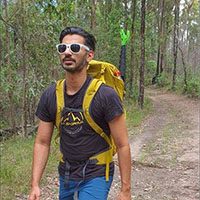 Manny More
MARKETING & COMMUNITY
Manny's passion for climbing sparked when he went on a date to the local climbing gym and forgot he went there with someone and instead continued climbing for the rest of the day. He's passionate about the sport and you can find him climbing at the popular crags around SE Queensland. 
Must have on an adventure?
A beer, I always take 1 beer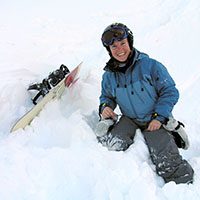 Nadine Green
INVENTORY MANAGER
Nadine's love for the snow found her living and working in Thredbo, then following the snow overseas to America and Canada for over 10 years. Now calling Brisbane home, Nadine is enjoying exploring SEQ. 
Must have when travelling?
A versatile jacket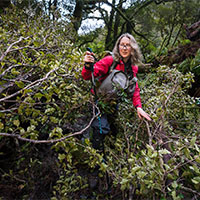 Miranda Fittock
GEAR EXPERT
ADVENTURE SPECIALTY
MULTI-DAY ADVENTURES
Miranda discovered the world of hiking and rock climbing through the outdoor club at her University. She has now lost count of the number of multi-day hikes she has ticked off, but is always planning for the next one. Climbing is also a big part of her life, her next goal is to get into mountaineering so she can take her adventures to the next level and combine her love of hiking and climbing.
What is your dream adventure?
Faroe Islands, Iceland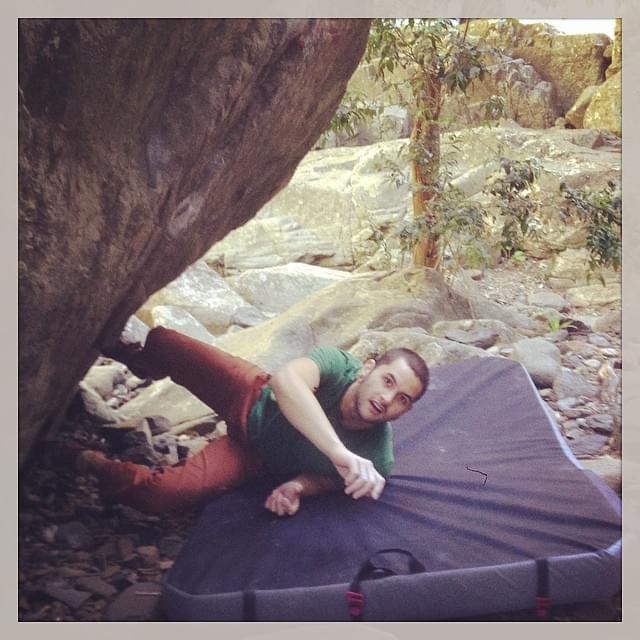 ADVENTURE SPECIALTY
SPORT CLIMBING
Borne in Christchurch, Jai developed an interest in adventure sports, which grew into a passion for technical adventure gear and industrial design along with an obsession for sport climbing.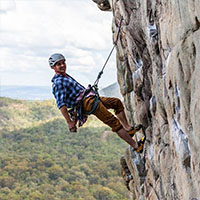 Matthew Dawson
GEAR EXPERT
ADVENTURE SPECIALTY
SPORT CLIMBING
If you are looking for Matt, check Coolum Cave. Matt is an avid cave climber and indoor boulderer while occasionally taking a break from climbing to study. 
Favourite crag snack?
Coffee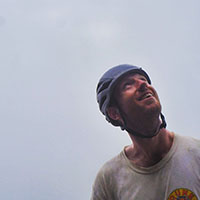 ADVENTURE SPECIALTY
TRAD CLIMBING
Mat is a passionate (obsessed) climber. His experience has evolved over the last decade from indoor climbing to trad adventure routes all around the country. Mat is pushing his climbing further all the time and hopes to reach bigger and bigger mountain objectives.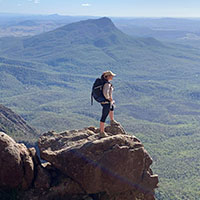 Caitlyn Larkin
GEAR EXPERT
ADVENTURE SPECIALTY
MOUNTAIN SCRAMBLING
Mt. Barney born and bred, Caitlyn grew up at the base of the 4th highest mountain in Queensland into a family of adventurers. Caitlyn is at home scrambling big mountains, has a huge knowledge of the trails around South East Queensland and the gear to get you there.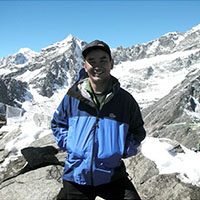 Pasang Sherpa
GEAR EXPERT
ADVENTURE SPECIALTY
RETIRED SHERPA
Pasang spent many years guiding treks throughout Nepal and is the second longest-standing staff member at K2 of 16 years. 
Must have on an adventure?
A good pair of hiking boots with ankle support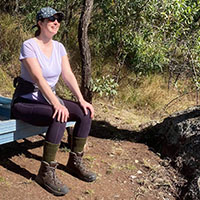 Ainsley is K2's snack queen, when the team is looking for new trail/ crag snack options Ainsley is their go-to gal.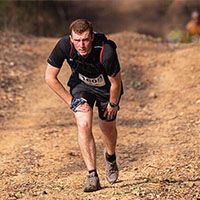 Carter Heading
GEAR EXPERT
ADVENTURE SPECIALTY
TRAIL RUNNING
Carter loves mixing his love for fitness with the outdoors, often seen in and around Mt Coot-tha. He loves nothing more than exploring new places, wildernesses and new trails to run.
Must have on an adventure?
Jelly Beans