Resoling climbing shoes is a sustainable way to keep the rubber on your favorite climbing shoes fresh and sticky. If you have really been working your climbing shoes and need to mend a strap, midsole, or rand replacement drop in and see the K2 Climbing Team.
When to resole your shoes...
Keep an eye on the rubber of your shoes, especially if you are climbing in a softer Climb Shoe like the La Sportiva Theory or Skwama.
The rubber on the toe of your shoe wears quickly and is designed to be replaced. 
Bring your shoes in to be resolved BEFORE there is any rand damage due to the sole wearing thin. 
Avoid climbing the rand to redue the cost and time of a resole.
If your shoes form holes the shoe will need to be repaired with stitching and patching.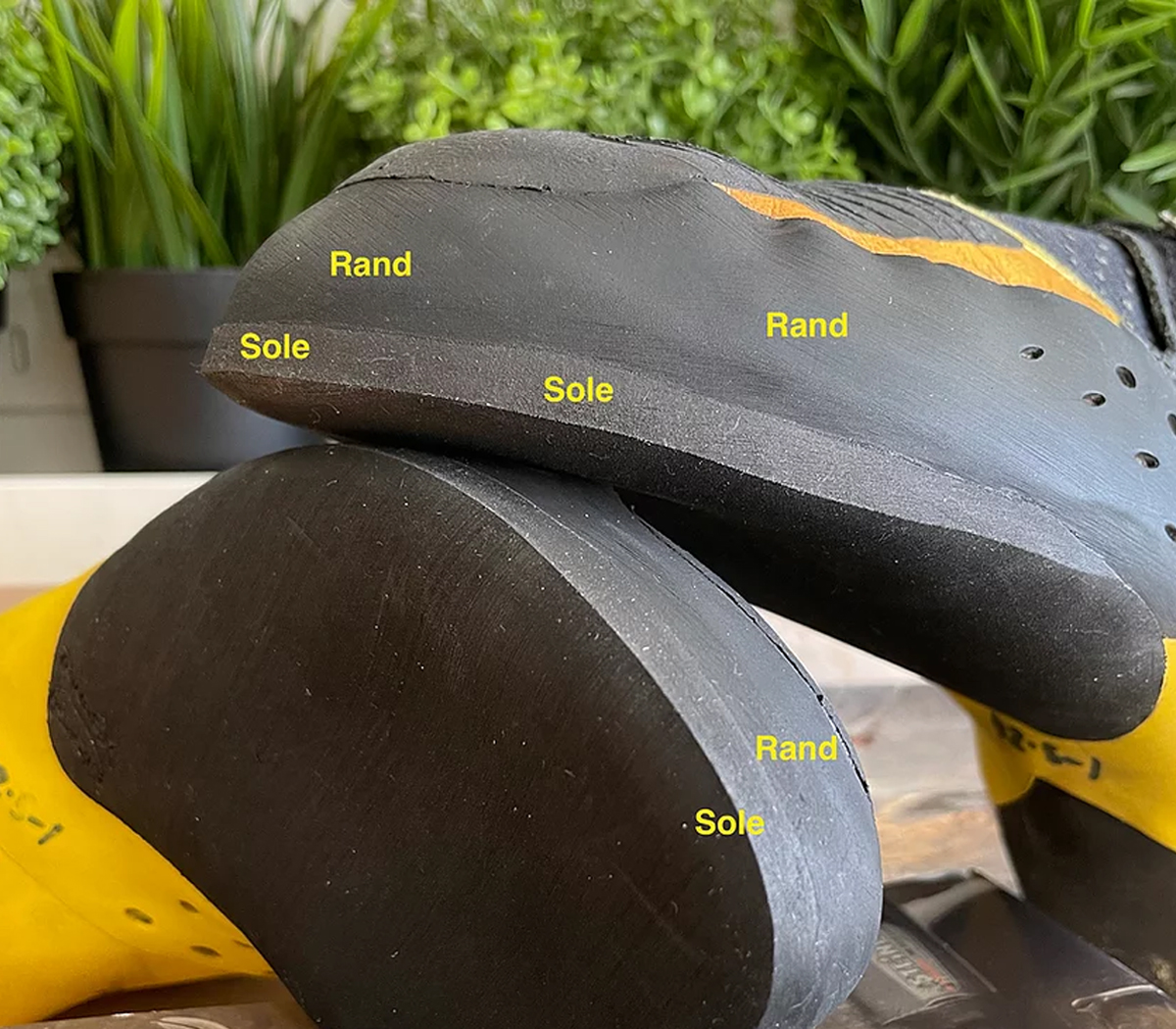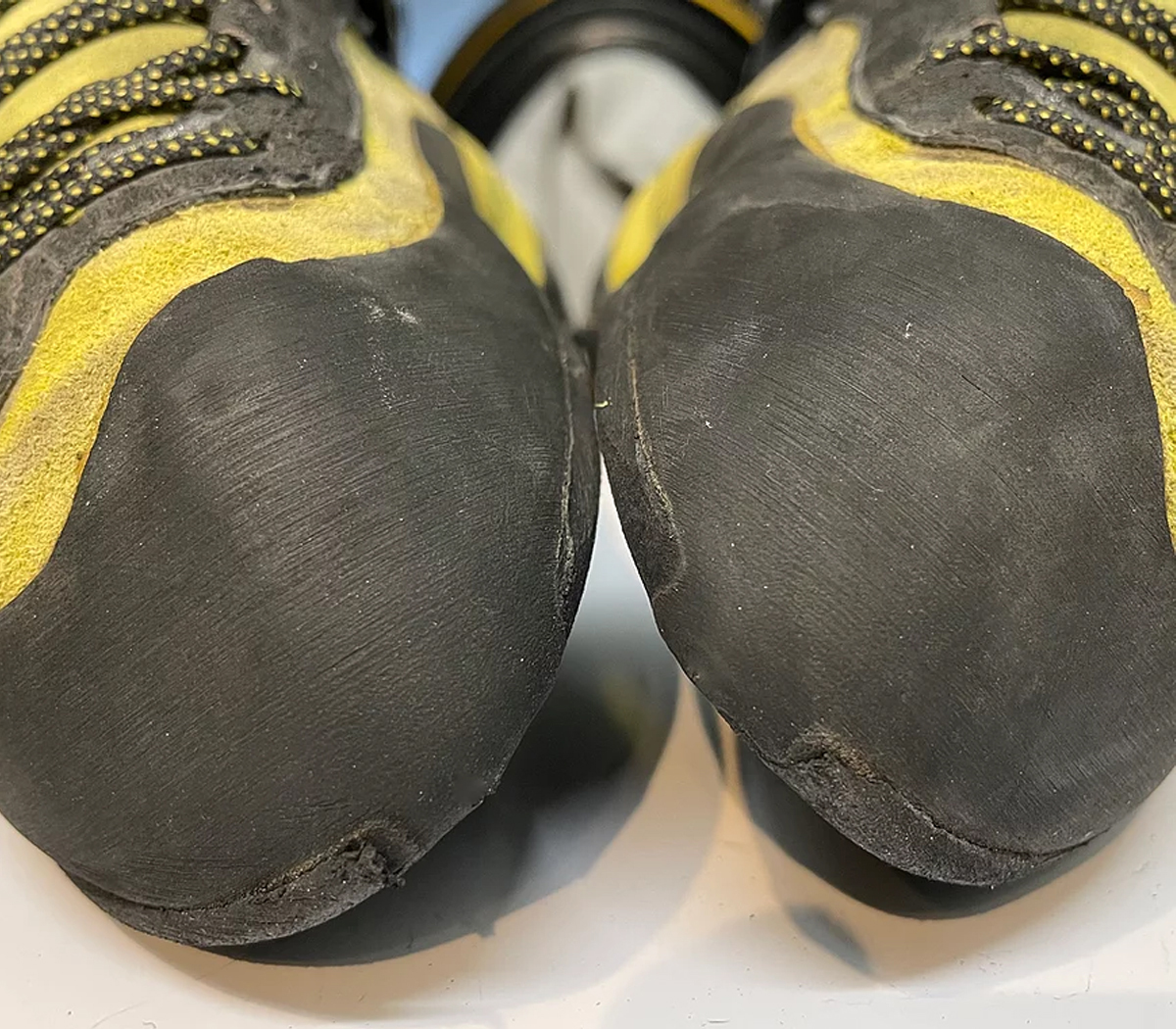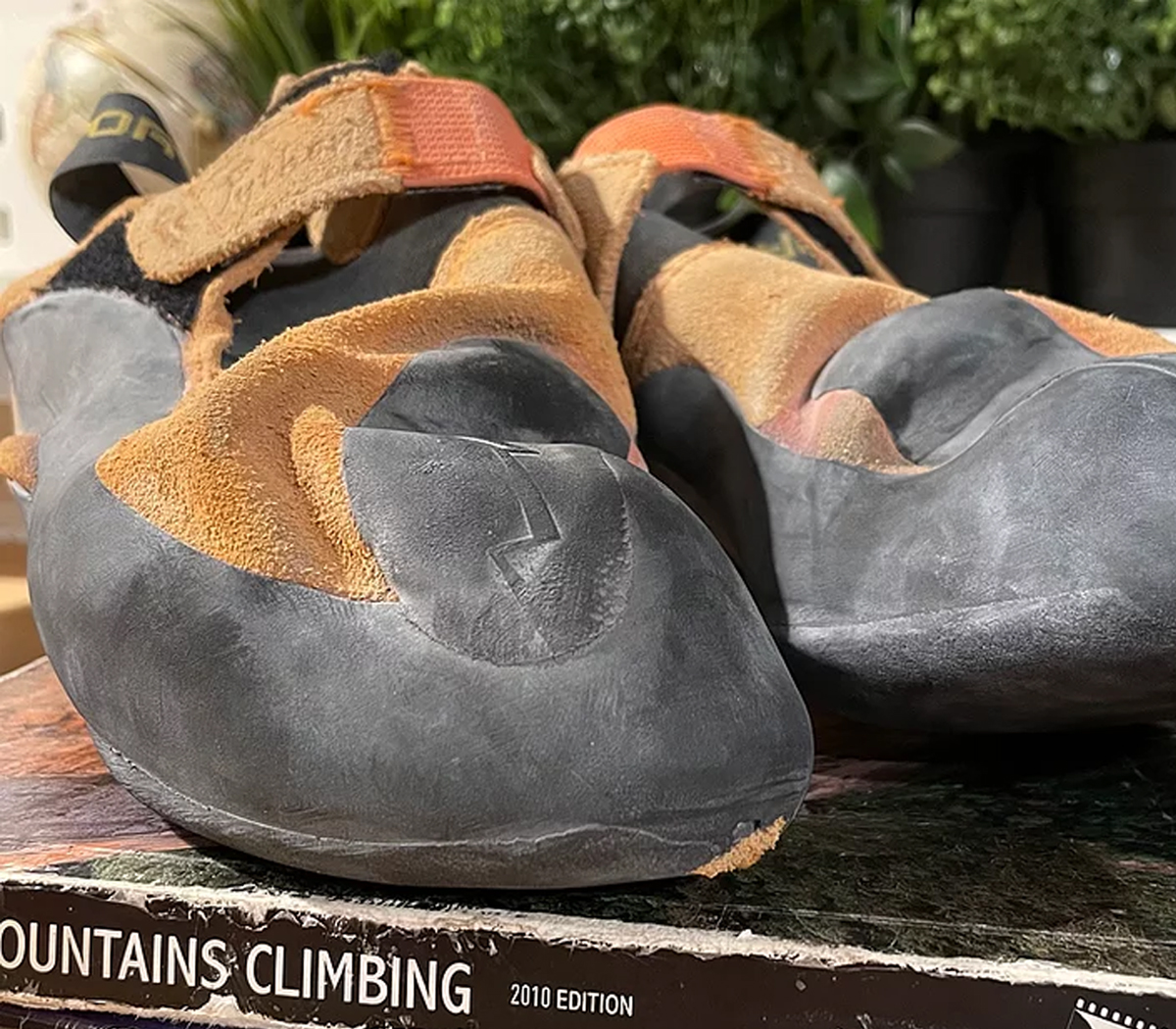 Where to resole your shoes...