Written in July 2021 by Kevin Reilly
COVID-19 is affecting us all in so many different ways.
I am currently cooped up at home, while another lockdown happens around me. With that in mind I thought this post might give some incentive to plan for a future trip.
Back in October 2017 I headed off to Japan with my two best bushwalking mates. From Australia it is a single 7-hour flight into Tokyo and after a quick overnight stay there, we headed to the centre of Honshu, the main island of Japan.
Our destination was the Kita Alps (Northern Alps) and particularly to a place called Kamikochi.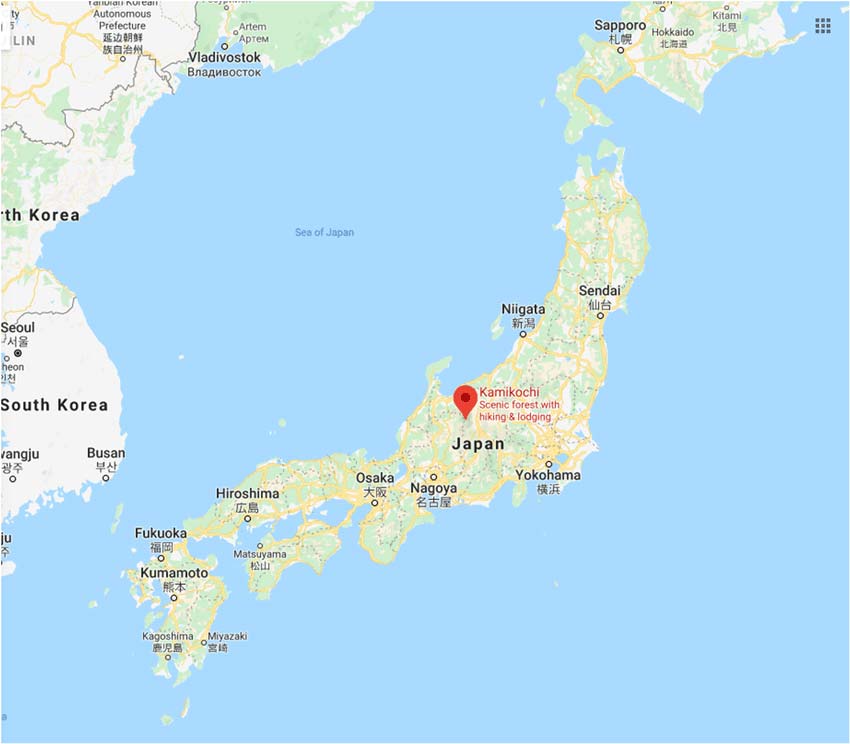 Hiking in Kamikochi, Japan
Kamikochi is a beautiful valley, with the fast-flowing Azusa-gawa (Azusa River) running through the middle of it. Framed with rugged peaks of the Kita Alps, this area offers some breathtaking views.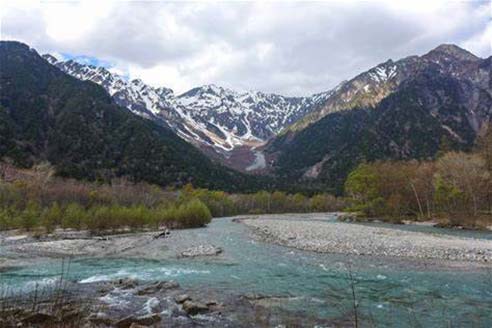 As it was early October, the autumn leaves were just beginning to change to their stunning red. The air was also crisp and clear.
Hiking in Autumn provides some of the most perfect weather for bushwalking, with temperatures in the mid-teens (in Celsius). If the weather is wet, normally it is short showers rather than the week-long stuff the typhoon season throws at you! The intermittent cloud cover that is typical for this time of year also helps in keeping temperatures down, making the hiking experience pleasant.
The Hiking Experience from Kamikochie
Things are pretty straightforward. This is not a full-blown mountain ascent, needing crampons, ropes and complicated climbing gear. All that is needed is a decent level of fitness and the right gear to suit the elements.
In saying this, there are a significant number of trails from Kamikochi that vary in their level of overall difficulty. Some are easier and simpler than what we undertook, while others are more difficult and require a high level of fitness and experience in traversing some tricky terrain. Make sure you decide on a hike that aligns with your level of expertise!
Starting our Kamikochi Hike
On the path we took, you start at the mouth of the valley and follow the right-hand side of the riverbank, up into the Kamikochi Valley along a very well-groomed trail. There are several areas to stop and take in the scenery and the antics of the wild monkeys. Black bears also populate the area, but we saw none during our trip. Mind you, every second person had a bear bell on their pack!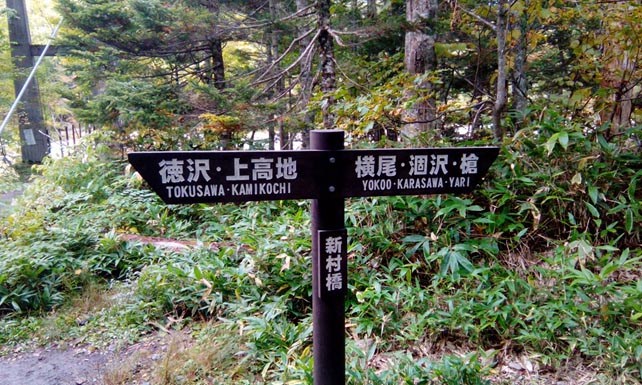 Day one was roughly a 3 hour walk into the valley to Yarisawa. We camped there overnight, and watched the sun set behind the high valley walls of the mountains surrounding us.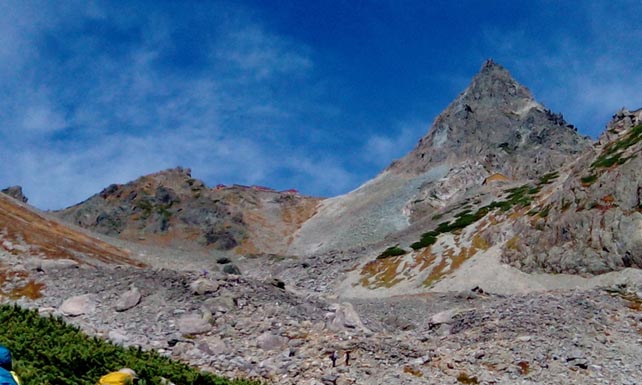 The next morning, we continued up the remainder of the valley and then ascended Yarigatake (Spear Mountain). This took us roughly 6 hours!
At 3180m, Yarigatake is the 5th highest mountain in Japan and one of the most popular peaks. It offers commanding views out to Mt Fuji and beyond.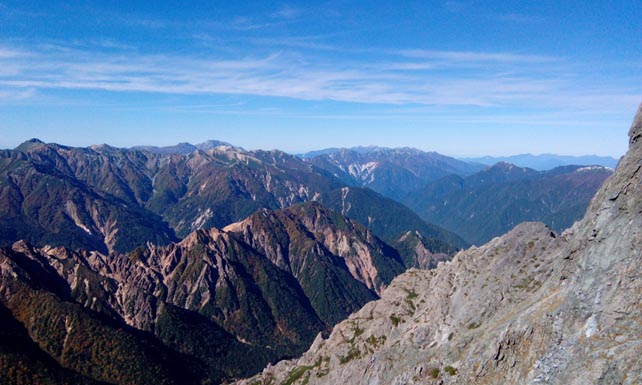 From my experience with huts, in Australia, Japan takes them to whole other level (no pun intended). The Yarigatake Sanso hut, at the top of the mountain, was hotel-like! As well as having dormitory style rooms and amenities, it had a full dining room for breakfast and dinner. There was also a ramen restaurant and a shop that sold a variety of items including beer! Nothing beats an ice-cold Japanese beer while taking in the view over Japan!
The next morning, we descended back down to Yarisawa (about 2 hours). We had planned to camp the night there again, but the weather was turning so we headed out early with the wet weather chasing us out of the valley, as the temperature plummeted about 10°C in a matter of minutes! Things would have been much colder up on the peak.
Something to be aware of...
Bushwalking or as they call it in Japan 'hi-kin-gu' is really popular, so with a population of 120 million, crammed onto a couple of small islands, things are a little crowded, so don't think you can 'escape the maddening crowds' easily in Japan!
People will be everywhere and it is also a polite local habit to say 'konichiwa' to everyone you meet.....wait till you are passing a large group in single file! So if you are the antisocial type, maybe the Land of the Rising Sun is not your cup of green tea!
What would you different?
If I was to go back to Kamikochi, there wouldn't be too many things I would do differently:
Take a self-standing tent. With next to no topsoil available, you cannot peg one out!
I would also go up a different route
What sort of training should you do?
Really, from Australia all you can do is strength and cardio training. My biggest issue was the effect of altitude. At the 2500m mark I ground to a slow shuffle. Being tall I guess I don't acclimatise as quickly as my shorter walking mates. So it became a 10m walk, stop for 5 minutes, 10m walk, all the way to the top. Our highest mountain, Mt Kosciusko, tops out at 2200m, so there would be next to no effect from altitude at it's peak.
Do I need to speak Japanese to get around?
Not really. Ideally having a basic command of the language would help, especially greetings and niceties. Transport will normally be in multiple languages and basic signage tends to be both kanji and romanji, so at least you know you are heading in the right direction! Most Japanese people will attempt English and the various translator Apps we have can usually get us out of trouble.
How do you get to Kamikochi?
The most direct way is via bus. There is a direct service from Tokyo but be aware that it will take between 5-7 hours.
If you have plans to visit other places, I would recommend breaking up your trip (e.g. visit Matsumoto on the way). Train travel is more comfortable than buses and Japan's train network is really good and generally foreigner friendly
The Kamikochi area has many accommodation options, to suit all types of visitors, including hotels, lodges and camping areas. Pre-booking is usually needed for these.
Want more trip notes and recaps from the K2 Base Camp team and our adventure advocates? Read on here.