Written by K2 Team Member Daniel Laing
With so many options, lengths, and diameters available, knowing how to choose the right climbing rope can be a time-consuming process.
To help you pick out the best-suited option for your sub-discipline, this article will highlight some of the differences between climbing ropes in the K2 range and hopefully make your decision a little easier.
This workhorse from Sterling's range is built to be highly durable and withstand heavy usage. As such it is well suited for those planning to do a lot of top-rope climbing. It is very abrasion resistant which is a big advantage if the rope is going to be run over any edges. At 10.1mm it is still slim enough to be a great lead rope, especially if projecting routes.
The Tjuringa is a well-priced and versatile climbing rope that is perfect for lead climbing at the gym. With a length of 50m, it is more than long enough for any Australian gym (unfortunately!). The Tjuringa is made using upcycled yarns from Edelrid's factory providing an environmentally-friendly option without sacrificing performance.
At a diameter of 9.4mm the Ion is the perfect balance between lightweight and durability for a climbing rope. The Ion offers superior handling due to its tightly woven sheath for stress-free clipping and soft catches.
Offers comparable handling and feel to the Ion with the higher abrasion resistance and durability a slightly thicker rope provides. Sterling's skinny workhorse is well suited to the demands of long routes and multiple abseils.
Three ropes in one! This rope is certified as a single, half and twin rope all-in-one for maximum versatility while climbing. The Thermo Shield treatment guarantees great handling and the pro dry finish provides both long-lasting water repellency and resistance to dirt. This rope is ideal for mountain/alpine environments.
The Edelrid Boa is a versatile option for all your climbing rope adventures while maintaining a fairly competitive price point. This rope features the top-notch handling and feel you'd expect from an Edelrid rope while the 9.8mm diameter offers good durability across all disciplines.
The Sterling Nano is fantastic lightweight option for when every gram counts. It is just thick enough to give confidence but light enough that clipping feels effortless on that redpoint burn. Ideally best suited for a more experienced climber used to a fast-handling rope.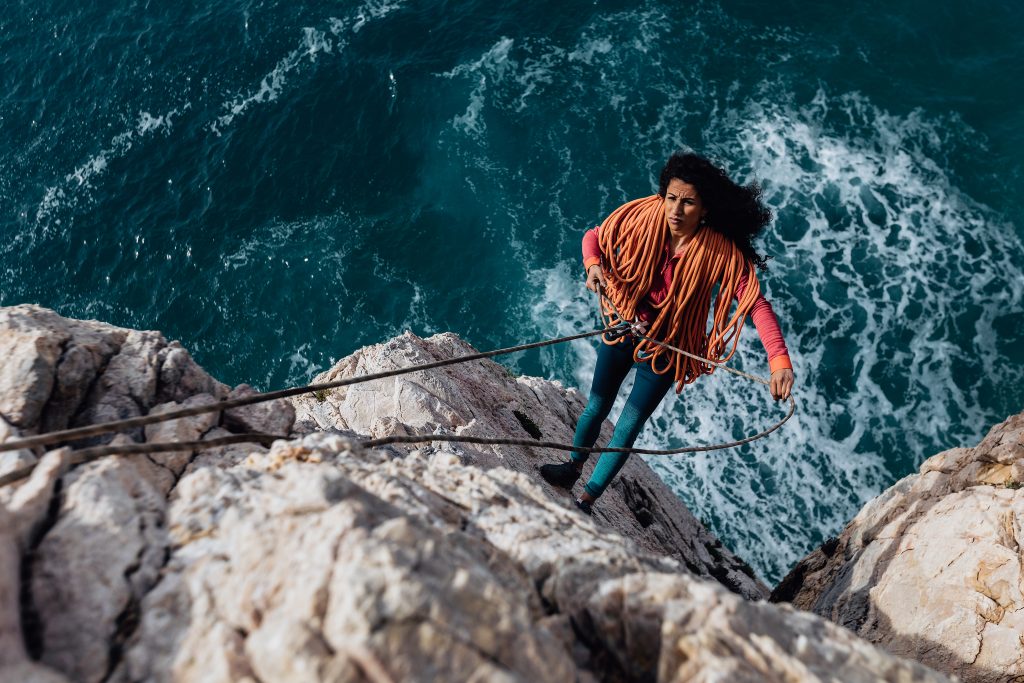 Which length of rope is right for you?
Ideal for short pitches; Gym climbing, Kangaroo Point, however, you will find it very limiting at most crags.
The standard rope length of choice; perfect length for most routes and without the extra weight of a 70m. It can be a slight disadvantage for some abseils and overseas sports crags.
Covers all bases and can mean avoiding having to use 2 ropes for certain routes.  After time some may choose to chop 5m of either end (where the high wear is) to have an (almost) new 60m!
Whether you are a newly minted outdoor thrill seeker or semi-experienced mountaineer, use this climbing rope buying guide to help you make the right choice when selecting equipment for your next adventure.
Come in and speak to one of our helpful team members in-store or shop our full range online!